5 Reasons to Choose a Dentist for the Whole Family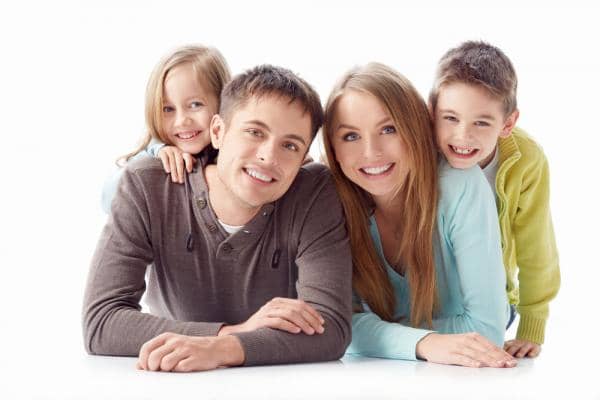 Wilson, Greenville, Goldsboro, Rocky Mount, Raleigh & nearby areas
We understand that finding time in your family's busy schedule to visit with a dentist isn't always easy. Since good oral health is so important to both general health and overall wellbeing, it's important (and convenient) for many of our Greenville and Wilson patients to choose a family dentist that can effectively treat every member of the household.
Here are five reasons why choosing a family dentist can be your best dental health option:
Reason No. 1: A family dentist makes scheduling appointments easier.
You greatly increase the chances of every family member maintaining good oral health when everyone goes to the dentist together. It also eases the difficulty of juggling several different schedules and time-off requests.
Reason No. 2: You can address all of your dental needs in one place.
Boles, Ham, Dixon and Boles offers a comprehensive range of dental services so that everyone in your family can get the help they need quickly and conveniently. Whether a member of your home needs dental crowns or orthodontic treatments such as Invisalign, we're able to help.
Reason No. 3: A family dentistry promotes oral health.
People who visit regularly with a dentist have better oral health than those who don't. A family dentist helps prevent cavities, tooth loss and gum disease.
Reason No. 4: You can establish a lifelong relationship with your dentist.
Research indicates that patients who build long-term relationships with their dentist are more likely to continue regular visits than those who do not.
Reason No. 5: It is important to start good dental habits at a young age.
When children see you dutifully attending check-ups, it helps build their own trust in visiting the dentist. When you teach by example, you can help fortify a lifetime of good oral hygiene and regular dental visits.
If you live in the Greenville or Wilson areas and would like to visit with an experienced and compassionate family dentist, contact Boles, Ham, Dixon & Boles online or at 252-291-2892 to make an appointment. We welcome patients from Goldsboro and Rocky Mount, North Carolina.