How Often Should I Visit My General Dentist?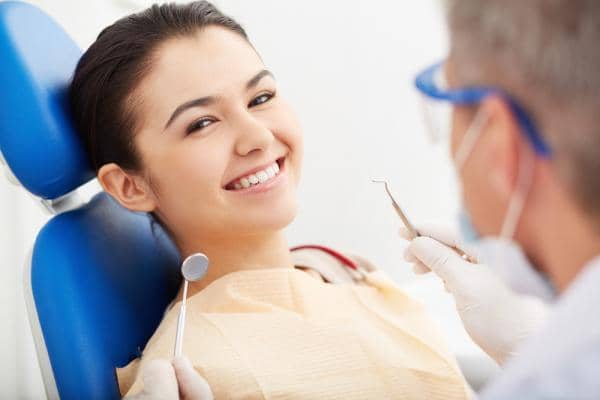 Wilson, Greenville, Goldsboro, Rocky Mount, Raleigh & nearby areas
Hopefully, you are flossing every night and brushing your teeth at least twice a day. However, maintaining a diligent oral hygiene regimen does not mean that you don't need to visit yourgeneral dentist for regular cleanings and exams. If you are looking for a Goldsboro or Rocky Mount general dentist, our office welcomes new patients and would be happy to meet with you for an initial consultation.
Even if you're taking great care of your teeth, it's still important to visit with a general dentist about every six months. Here are a few reasons why dental visits are needed at least twice a year:
Some serious issues, such as oral cancer, are best treated it the beginning stages. Regular, bi-annual appointments help increase the chances of early detection.
Several dental issues develop gradually, and don't become visible or cause pain until they enter more advanced stages. Catching problems early saves you money and prevents unneeded pain.
Excellent oral hygiene habits can't prevent all dental conditions. Crooked teeth and misaligned bites require professional attention.
The twice-a-year standard is a good rule of thumb, but some people are at a higher risk for oral problems, and should consider visiting their general dentist more frequently for regular check-ups. These higher-risk groups include people who are:
More prone to plaque build-up and cavities
Suffering from weak immune systems
Currently fighting gum disease
Diabetic
Pregnant
Smokers
Routine visits to our Wilson office will help keep your teeth and gums healthy. Since dental issues are easiest to treat in early stages, we highly recommend you visit Boles Ham Dixon & Boles at least twice every year.
If you live in Goldsboro or Rocky Mount and need to schedule an appointment with a general dentist, contact us today online or at 252-291-2892. We proudly welcome patients from Wilson and Greenville, North Carolina.