8 Ways to Pull Out the Stops for a Fun Family Christmas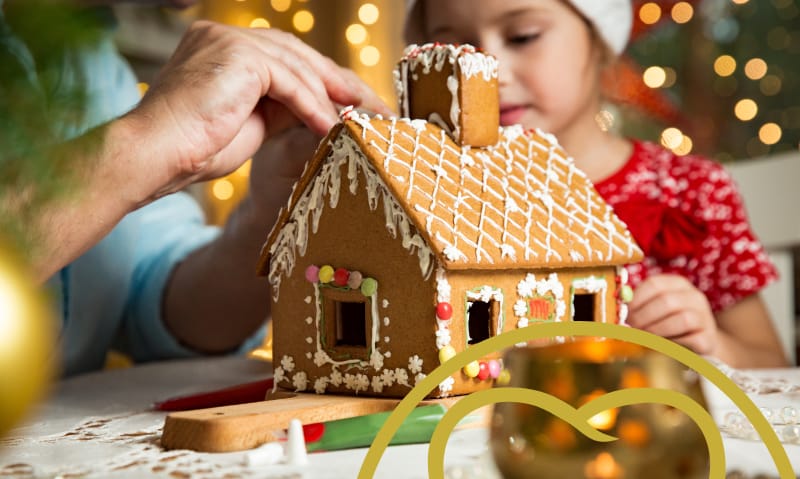 8 Awesome Activities To Try This Holiday Season
Update out-of-office responders, check. Book flights to your holiday family gathering destination, check. Ask around to find out what you're doing to celebrate Christmas this year? Not yet. You're still doing Google searches on awesome activities to suggest to the rest of your family. This post will make for a great read if you're looking for holiday games or crafting activities the whole family will love.
1. Make your own ornaments.
'Tis the season to deck the halls (and windows, ceilings, trees…you get the idea). Buy a little glue, some glitter, and a few basic art supplies, and your family can have a fun time making Christmas crafts. You'll also have that special fuzzy feeling you get from looking at things you've made—something that store-bought decorations simply cannot provide.
2. Hold a sled bowling tournament.
Bundle up, grab some hot cocoa, and work off that post-dinner slump with a bowling game–but on sleds! Set up empty juice bottles or milk jugs at the bottom of a hill. They'll act as your pins. Have everyone gather up at the top of the hill and take turns sledding to the bottom while trying to knock down as many "pins" as you can.
3. Find a unique tree topper.
No Christmas tree, even those perfectly decked with your homemade ornaments, is complete without a tree topper. You can't go wrong with your trusty old star, dove, or angel, but if you're looking for ways to pull out all the stops this year, involving the whole family to help you choose a unique tree topper is definitely the way to go.
4. Christmas Heads Up!
Fans of the Ellen DeGeneres show are probably familiar with the rules of the Heads Up game. With this version, we add a Christmas twist. You'll write down Christmas characters on sticky notes; then participants will take turns pasting the notes on their foreheads without looking at them. Everyone will now have to help the one with the sticky note guess whose name is on their heads without actually saying the name. It's a game and bonding experience all rolled up into one.
5. Burst out the Christmas tunes.
Christmas songs can do so much more than set the scene for a holiday party. These timeless catchy tunes never fail to get you in a jolly good spirit, whether you're decorating the tree, wrapping presents, or spending quality time together on Boxing Day. Since everything is now online, you can skip the hit-or-miss holiday radio station and create a playlist that will encourage everyone to get up and bust a move. Don't worry if your dancing resembles Elaine from Seinfeld, no one will notice when the holiday spirit is in full effect!
6. Have a Christmas gift wrap relay.
If you struggle not to tear paper while wrapping a gift, or just can't seem to keep your corners straight and down, this may be the perfect activity to try with your family. Divide your helper "elves" into groups of four. Give the teams names like "Reindeer," "Rudolph," or " Snowman" to make things even more festive. Arrange the wrapping paper, tapes, and tinsels on the floor at the same distance from each group. You'll call the area "Gift Wrap Station." Every member from each group must run to the gift wrap station, wrap a gift, unwrap it, and race back to tag a teammate. The first group to have everyone wrap and unwrap their gift wins.
7. Wear matching pajamas.
Your kids probably have matching pajamas, but have you ever thought of getting one for yourself, for your partner, and inviting your whole extended family to do the same? For one, you'll be starting a fabulous Christmas tradition that you can return to year after year. What's more, matching pajamas make for better pictures, so everyone wearing them as you open presents beneath the Christmas tree will make for some great Instagrammable photo memories.
8. Build a gingerbread house. 
Tasty gingerbread, colorful candy, unlimited creative possibilities. It's the perfect recipe for a fun family activity. And with a few substitutions to your gingerbread recipe, you can save your family's smiles from future dental issues as you celebrate this indulgent time of the year. Choose to make the house's skeleton from any of these healthy gingerbread recipes. Instead of using handfuls of sticky gumdrops or hard candies to add personal touches to your home, get creative and go a bit tooth friendlier. Pretzel strips, banana chips, kiwi rings, and sunflower seeds are just a few options that can turn your edible castle into a cavity-free treat.
Dixon, Boles & Associates wishes you a season of healthy smiles. The dentists and team at our practice would like to wish you and your family a season of healthy smiles and a Happy Chrismahanukwanzakah! We hope you'll enjoy playing the heads-up game and that the sledding bowling tournament will inspire some healthy competition and make for a laugh-fest worthy of its own Netflix special. Use our simple online form to schedule your next appointment and tell us all about how you pull out all the stops for Christmas this year–we would love to add your ideas to our list!