The Top 5 Benefits of Invisalign®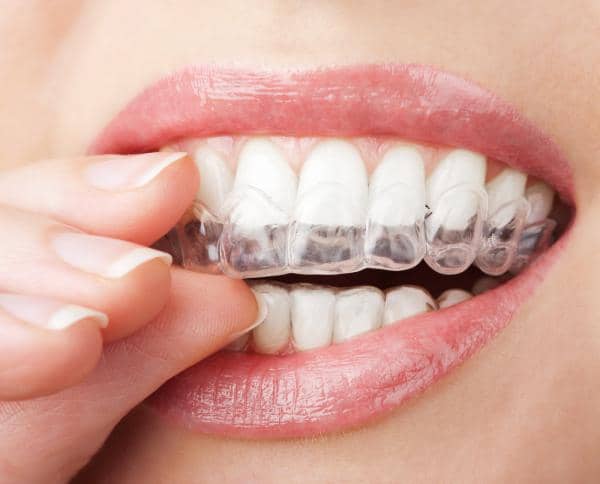 Wilson, Greenville, Goldsboro, Rocky Mount, Raleigh & nearby areas
If you're ready to fix your crooked, crowded or gapped teeth, but don't want the discomfort or embarrassment of traditional, fixed braces, Invisalign® could be the solution you've been looking for. Invisalign treatment involves a series of clear, removable plastic aligner trays to gradually align your bite and straighten your teeth.
Here are just some of the reasons why many of our patients in Greenville choose Invisalign® over traditional braces.
Benefit #1 – Appearance: Thanks to their near invisibility, hardly anyone will notice you're even wearing the Invisalign® clear plastic aligners.
Benefit #2 – Convenience: Unlike conventional braces, Invisalign® aligners can be easily removed at any time.
Benefit #3 – Efficiency: In some serious cases, patients have had to wear traditional braces for up to five years. Depending on the health and structure of your smile, Invisalign® treatment can straighten your teeth in only a year to a year and a half.
Benefit #4 – Comfort: You don't have to worry about the gum-scratching, lip-poking wires and metal brackets of fixed braces. Invisalign®'s smooth plastic aligners are custom made to rest comfortably in your mouth.
Benefit #5 – Customization: You won't get just one set of customized aligners. Over the course of your treatment, a series of aligner trays will be crafted to fit the unique orthodontic needs of each step of your smile's correction.
Invisalign® is not right for everyone, so it is important to schedule an appointment with an experienced cosmetic dentist at Boles Ham Dixon & Boles to fully evaluate your current oral structure and all of your orthodontic options.
If you live in Greenville and want to find out if Invisalign® is right for you, contact Boles, Ham, Dixon & Boles today by completing the form on this page, or by calling 252-291-2892 to schedule an appointment. We proudly serve patients from Wilson, Greenville, Goldsboro and Rocky Mount, North Carolina.