Fun Fall Activities for Families in Wilson, North Carolina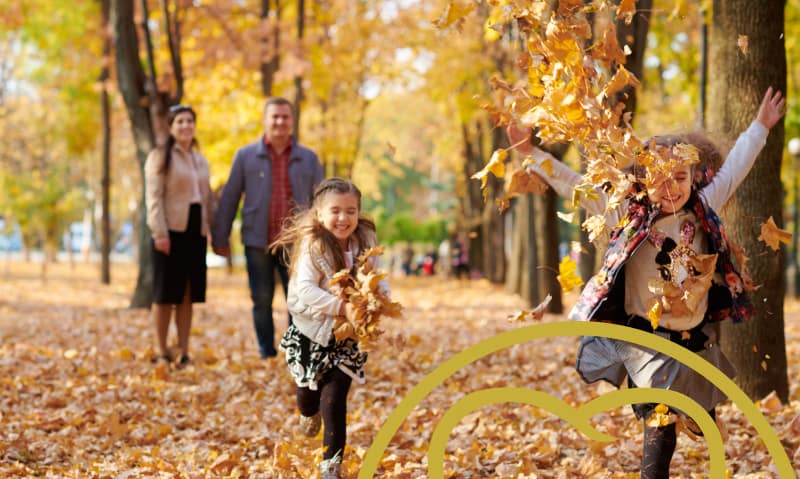 Fun family fall activities are unlimited in and around Wilson, North Carolina.
The kids are back in school, which means that summer has come to an end and fall is drawing closer with a slight chill in the air. The leaves are starting to turn from green and are coating the ground in their majestic oranges and reds. Just because autumn is in the air doesn't mean families can't still spend time together, especially outside!
Many family psychologists agree that spending time together as a family not only creates strong bonds between parents and children, but between siblings as well. Spending time together as a family can also create memories that both children and parents will remember for a long time.
Are you looking for some ideas for fall activities to do as a family unit? Read on for ideas!
Imagination Station
If the fall weather is dreary, and you still want to get out of the house, take the family to Imagination Station Science and History Museum. Opening in 1992, Imagination Station is an informal, hands-on experience for children and parents alike, where everyone of all ages can learn about science and history. Exhibits are always changing, so check out the list to see what fun topics are on display, and don't forget to glance at the events calendar for activities, like Fabulous Fridays.
Wilson Botanical Gardens
Calling all nature lovers! Wilson Botanical Gardens is a gem for anyone who enjoys flowers, trees, and shrubs of all types. Situated on over 6 acres of land, the Wilson Botanical Gardens is accessible to people of all abilities and has something for everyone. Enjoy walking through the paths and trails of the gardens as a family, and make sure to stop at the Children's Secret Garden, where you can find a garden tunnel, rain wall, fountain, and so much more! The best part? Wilson Botanical Gardens is open 365 days a year!
Deans Farm Market
Can't decide between getting pumpkins or apples to bring in the fall season? Choose both at Deans Farm Market! The working farm is full of fresh produce for purchase, but also has fall activities for families, including a hayride and corn maze. Don't forget to check out the farm animals and learn a little bit about their importance at the farm. Pick up some apples to make a pie, and a pumpkin or two to take home and carve together as a family!
North Carolina Whirligig Festival
Did you know that a whirligig is considered North Carolina's folk art? And during the first weekend of November, Wilson is home to the North Carolina Whirligig Festival. During the two-day festival, artists from all over North Carolina descend on Wilson to show off their art. A whirligig can be defined as anything that spins around, like a pinwheel. Some whirligigs are more than 20 feet tall, and artists are using all sorts of mediums to create their pieces, including road signs, scrap wood, and other found items.
Hiking at Company Mill Loop
If you and your family are into hiking and looking for a moderately challenging trail close to home, check out Company Mill Loop. The Company Mill Trail connects with the Reedy Creek Trail Loop for a 5-mile hike that takes hikers over about 400 feet of elevation change. Those with hiking experience can complete the loop in about two hours. While this trail is family- and dog-friendly, it's best suited for families with older children and those who have hiking experience. Trail conditions can be rough and slippery after a rainstorm.
Stay Close to Home
Spending time as a family doesn't have to be done outside of the home—in fact, many family activities can be done together right in the living room or the backyard!
Family movie nights are always a fan favorite. Choose a family-friendly movie together and make an evening of it. If you want a snack, make indoor s'mores or popcorn as a treat—don't forget the extra toppings. And don't forget to give your teeth a good clean afterwards!
Another great activity to do as a family is complete a puzzle or play a board game. There are many choices for either activity, and both can be tailored to children of all ages and all skill levels.
Finally, spend time in the backyard together! Make a game of raking fallen leaves into piles, then jumping into them as a family. If you have a four-legged friend, they'll join in the action, making this a fun activity for truly everyone in the family.
Your dentist in Wilson, NC, is here to help you enjoy great oral health all year round.
Whatever activity you decide to do with your family, make sure to bring your camera along to capture all the fun and smiles! When you visit Dixon, Boles and Associates for your six-monthly oral health checkup we'd love to see some snaps and hear about all your adventures around our beautiful city and beyond. If you're due for a dental checkup, make sure you call our office or book an appointment online so you can continue to smile with confidence no matter the season.