Your Quick Guide to a Dental Crown Makeover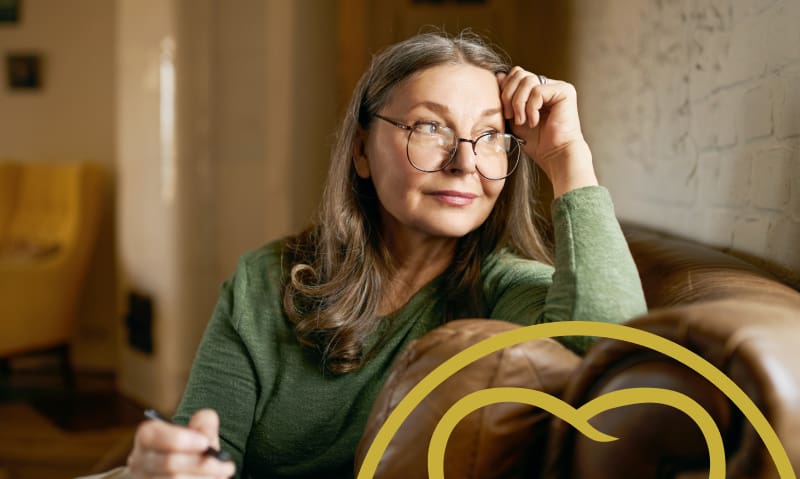 Transform your smile with dental crowns.
Dental crowns are one of the most popular and versatile methods of restoring decayed, broken, chipped, or discolored teeth. If you have a tooth that is functionally damaged, cosmetically flawed, or vulnerable and in need of some extra protection, your dentist is likely to recommend a dental crown.
Here's everything you need to know before your dental crown makeover!
Dental Crown Placement Process
Every dental crown makeover begins with an initial consultation or examination of the tooth that needs to be treated. This might be an independent consultation or part of a routine six-month exam. For example, if your dentist notices that a tooth needs a crown during your cleaning appointment, you may discuss your options at that time.
Consultation
During the dental crown consultation, your dentist will explain why they're recommending a dental crown, which type of dental crown is best for your tooth, and what you can expect during the treatment process. This is a great time to chat with your dentist about your smile goals and ask any questions you might have about dental crowns.
Same day CEREC crowns save a lot of time and give you the satisfaction of a new permanent crown in a single visit. They are very durable and exceptionally realistic in appearance. Porcelain crowns and zirconia crowns are other tooth-like options. They are stronger than CEREC crowns, which is why they're often recommended for crowns on molars. Metal crowns are another option for molars, though they have fallen out of favor due to their very obvious aesthetic appearance.
Once a treatment plan for your dental crown makeover is finalized, you'll return for the main dental crown placement appointment.
Prepping
Teeth need to be prepped before a dental crown can be placed. Depending on the health of your tooth, this step can vary widely.
If you're receiving a crown for cosmetic purposes, such as to cover staining or superficial damage, your dentist will prepare the tooth by removing a small amount of tooth enamel to allow for the future dental crown to sit flush with your other teeth.
If you're receiving a crown for restorative purposes, such as to repair damage, your prep may be much more involved. For example, in the case of bad decay, your tooth might need a root canal first. In general, prepping for a restorative crown simply means removing decay or weakened enamel and ensuring there is enough healthy tooth left to accept a crown.
Impressions
Once the tooth is prepped, your dentist will take impressions to begin the design process of your dental crown. Traditionally, impressions were taken with a putty-like material to create a mold. Modern dentistry now offers digital impressions, which eliminate the need for traditional putty molds.
If you're receiving a lab-created dental crown, these impressions will be sent to the lab that's designing your crown. For same day CEREC crowns, these impressions will be sent to the milling machine in your dentist's office to begin creation.
Placement
After prepping your tooth and taking impressions, your dentist will either place a temporary crown or your new permanent CEREC crown. If you're receiving a porcelain, zirconia, or metal crown, your dentist will protect your tooth with a composite temporary crown to wear until your permanent one is received from the lab. This typically takes two to three weeks.
If your crown is a same day CEREC crown, you'll have your permanent new crown placed during the same visit. Your dentist will thoroughly clean your prepped tooth, apply a super strong dental adhesive, and place the dental crown.
Your permanent crown will be fitted, shaped, and polished. Your dentist will then check the fit by testing your bite alignment to ensure your teeth won't uncomfortably rub against the new crown.
Follow-up
About two weeks after your permanent crown is placed, your dentist will have you return for a follow-up appointment to make sure your crown is doing well.
If you find that your crown doesn't feel comfortable after the initial healing period or your other teeth are touching it in an abnormal way, your dentist will be able to reshape the crown to ensure a flawless fit.
Caring for Dental Crowns
One of the best things about dental crowns is that they don't require any special care or changes to your usual at-home oral hygiene routine. You'll take care of your crowned tooth just as you would a natural tooth, which includes flossing around the tooth and brushing all surfaces thoroughly.
Keep in mind that flossing around a crowned tooth is especially important as plaque can develop on the small ridge where the crown meets your natural tooth.
With a great oral hygiene routine and regular six-month visits to your dentist for checkups and cleanings, you can expect your dental crown to last 10 to 15 years or even longer.
Schedule a consultation for your dental crown makeover at Dixon, Boles and Associates.
With a focus on smiles that are as beautiful as they are healthy, the team at Dixon, Boles and Associates can offer a gentle dental crown makeover with stunning results. If you are located in Greenville, Goldsboro, Rocky Mount, or Wilson, NC, and want the best in general, restorative, and cosmetic dental care and orthodontics, book a visit today by calling our office or using this online form.