Why is a Dental Crown Needed?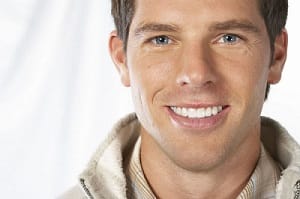 Wilson, Greenville, Goldsboro, Rocky Mount, Raleigh & nearby areas
At Boles, Ham, Dixon & Boles, one of our most important tasks is finding the right dental procedure for you. Our experienced dentists are committed to working with you to choose the procedure that will help you safely achieve your goals. For many of our Greenville-area patients, the right procedure is the placement of a dental crown.
Dental crowns are appropriate in a few different situations. We often recommend dental crowns in the following circumstances:
Crowns are an incredibly useful part of larger smile makeovers, as their beautiful, inconspicuous sheen makes for a key element of the broader makeover
Dental crowns are also routinely used in conjunction with the placement of dental implants. The implant is placed in your jaw, while the dental crown serves as the visible tooth replacement that is attached to the implant
Finally, dental crowns make for an exceptionally useful treatment for a single troublesome tooth – crowns can be placed on teeth that are structurally unsound, chipped, cracked or weakened by decay
You have a number of different dental crown options, depending on your specific goals and the location of the teeth in question. Again, our dentists will work with you to find the right crown – you can count on our decades of experience to serve you well.
If you live in or around Greenville, North Carolina and you have questions about dental crowns or any other procedure we offer, please call Boles, Ham, Dixon & Boles, DDS today at 252-291-2892 for a consultation and examination.