Replacing Metal Amalgam Fillings With Porcelain Fillings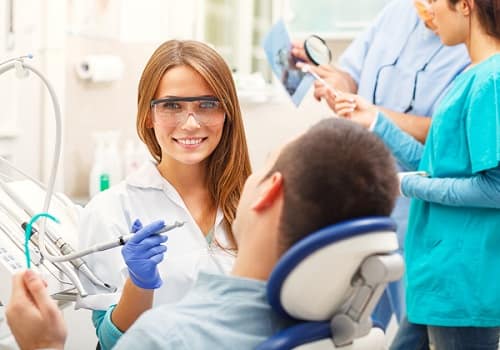 Wilson, Greenville, Goldsboro, Rocky Mount, Raleigh & nearby areas
If you've had a cavity at some point in the last few decades, you've likely gotten a dental filling. And there's a very good chance that filling was made of a metal amalgam if it is older. There are countless Greenville-area residents who have metal fillings in their teeth.
For a long time, those metal fillings were apparently the only solution. Recently, however, dentists have found better, more comfortable options for dental fillings. Boles, Ham, Dixon & Boles is a metal-free dental office, and we can provide you with high-quality porcelain inlays and white fillings.
Traditional metal fillings did their jobs reasonably well, but they had real flaws. These fillings were sensitive to heat and could expand or contract, posing a serious danger to the integrity of the tooth. And placing them required removing a substantial amount of natural, healthy tooth material.
Fortunately, you don't have to just live with sub-par metal fillings. Our experienced dentists can remove your traditional metal amalgam fillings and replace them with white fillings. Not only are these new fillings more comfortable and less prone to a loss of integrity, they are inconspicuous and blend in with your natural teeth.
We will be happy to evaluate the state of your teeth and fillings to determine if you are a good candidate for a new, high-quality dental filling.
If you live in or around Greenville, North Carolina, and you want to learn more about your options for dental fillings, please call Boles, Ham, Dixon & Boles, DDS, today at 252-291-2892, to arrange a consultation.