Migraine Treatment Options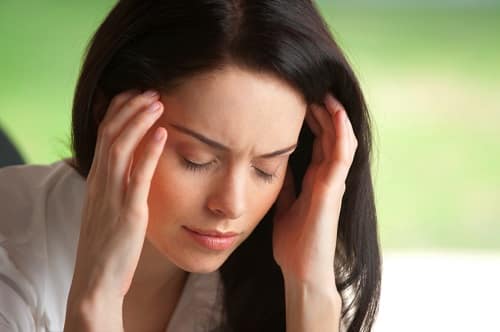 Wilson, Greenville, Goldsboro, Rocky Mount, Raleigh & nearby areas
If you're suffering from migraines in the Greenville area, you've likely exhausted yourself looking for causes and treatments. These debilitating headaches can make it difficult to work or even just go about your day.
However, there is one condition you might not have considered: temporomandibular joint disorder, or TMJ. This condition is caused by a misalignment of your jaw or bite, and its most prominent symptom is chronic headaches.
The good news is that if you're suffering from TMJ, there are solutions. We offer a number of migraine treatment options, including:
The use of a TENS unit, which delivers gentle electrical stimulation into the underlying nerves and muscles. This relaxes the muscles, causing your jaw to rest in a comfortable position.
In addition, our dentists can custom craft a mouth guard for you to wear a night. This mouth guard will, over time, gently and imperceptibly bring your jaw into its proper alignment, addressing the root causes of your migraines.
In some cases, we can inject BOTOX® into the treatment area to relax the muscles.
The treatment option that's right for you will depend on your specific, unique needs and circumstances. You can trust in our experienced dentists to find a migraine treatment that will alleviate your pain.
If you live in or around Greenville, North Carolina and want to learn more about migraine treatments, please call Boles, Ham, Dixon & Boles, DDS today at 252-291-2892.