How Long Will My Dental Implants Last?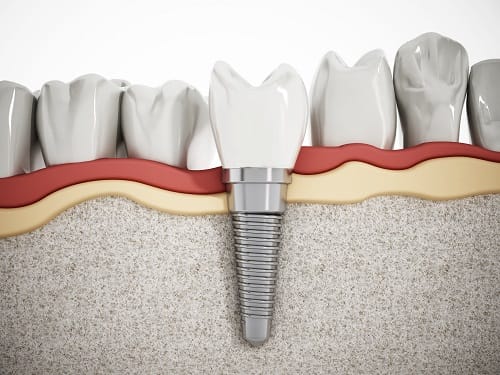 Wilson, Greenville, Goldsboro, Rocky Mount, Raleigh & nearby areas
We understand that dental implants represent a significant investment of time and money for our Rocky Mount-area patients. This being the case, we know it's important to you that your dental implants last a long time and do their jobs effectively. You certainly don't want to face the need for replacements in the near future.
We have great news for you: dental implants are exceptionally durable. If properly maintained, implants can last decades – depending on your age when you receive your implants, they can potentially last you for the rest of your life.
Implants are made from strong, durable materials, and their placement deep in your jawbone ensures they have a strong foundation. The durability of implants is one of the reasons they are so popular.
However, it's important to remember that you will only receive the most benefit from your implants if you maintain them properly. Fortunately, this doesn't require any special effort on your part. All you need to do is practice sound dental hygiene by brushing at least twice a day, flossing on a daily basis and seeing our dentists at least twice a year for cleanings and check-ups.
We understand you still have questions about dental implants, and we're happy to answer them. We're confident that implants represent an exciting solution for your tooth replacement needs.
If you live in or around Rocky Mount, North Carolina, please call Boles, Ham, Dixon & Boles, DDS today at 252-291-2892 to schedule a consultation.